The League
[[Image: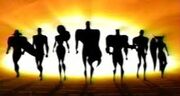 |250px|center|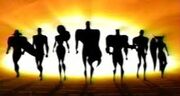 ]]
Status
History
The League was formed by the revamped United Nations, It is a black-ops unit codenamed: League. They were officially formed before taking down the rouge cybernetics program codenamed S.T.A.R.O.

Paraphernalia
Equipment: None known.
Transportation: None known.
Weapons: None known.

Notes
The League is realism version of the Justice League.

Trivia

{{#if: | =={{{CustomSection1}}}== }}
See Also
Links and References
---